Well, I finally took the plunge.  I've been looking at the box of yukon gold potato seeds and leftover un-eaten potatoes for a month now, thinking I should find a place to plant them.  You recall that they're no good for my potato bins as they only set fruit once (early varieties do that).  So, I came up with a plan to use up some of the open squares in bed #4.  It turned into quite a fun ordeal for my youngest and I.  Look at what I had to deal with.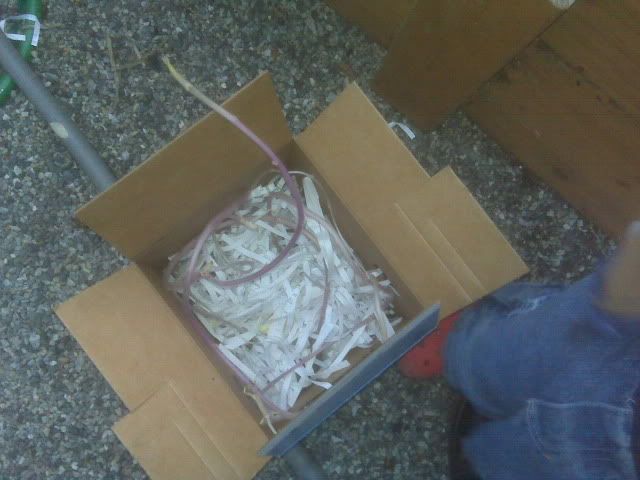 I like to call this "attack of the potato seed", hehe.  My youngest had a blast playing with the shredded bills that we used to store them in.
To prep the bed, I did what Mel suggests and added a bit of aged compost to each square.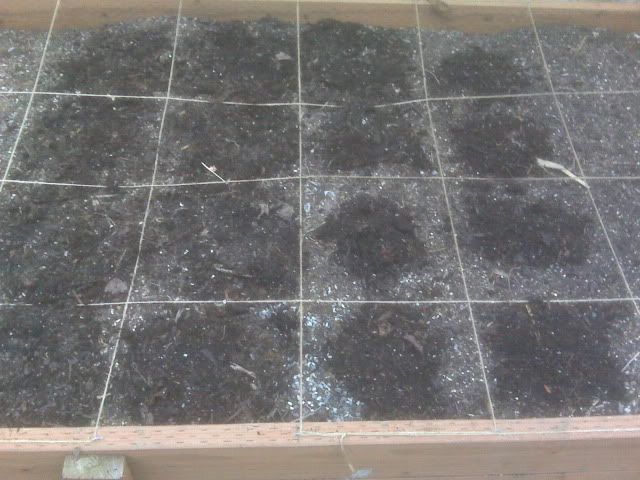 Then I mixed it in with the top few inches and dug a hole for the seed potato.  It was very tough to curl the foot-long sprouts around in a circle and cover it with an ich or so of dirt.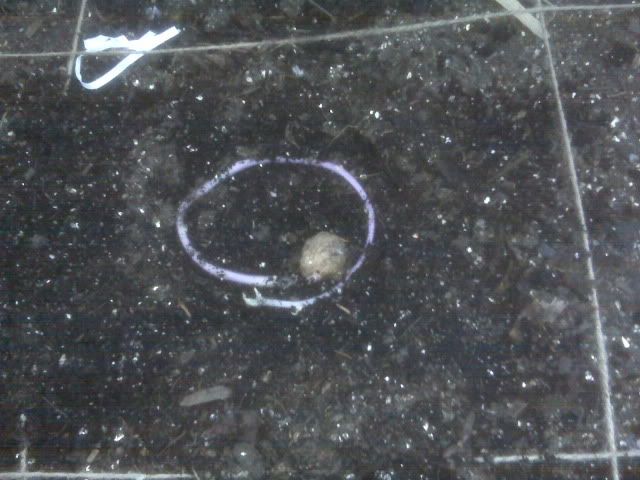 I sure hope I didn't need to burry them deeper.  I forget how deep to plant the seed?  Is it an inch or two or should I throw more dirt on top?  If so I'll use up another bag of potato Mel's Mix that wouldn't be available for my potatoes.  I'm hoping not to need to buy more ingredients.
Some of them were even harder to plant because they had multiple thick sprouts sticking straight up.
Sorry for the blurry pic, my phone doesn't take good closeups.  Believe me, this is the better of the two pics I took. /sigh.
Here's my bed fully planted.
As you can see, I still have two rows in front of my peas and part of a row between my carrots and potatoes.  I plan on utilizing the short row for more radishes since they're one and done.
I also wanted to say that my soil isn't bad, it's just dry and not as rich compared to pure compost, hehe.
Well, that's enough for me. My computer's acting up since Farm Town on Facebook gave me a malware virus thing.  Having the harvest time removing it too.  Oh, if you're on Facebook and play Farmtown, let me know, I could always use more neighbors! hehe.
Enjoy your garden!