Quick post for now. I need help!
What's eating my broccoli seedlings?
I had it under a milk jug cloche that was fairly well seated in the soil. I wonder if it's not the same thing that's continuing to eat and eat again my butter crunch lettuce head in a different bed?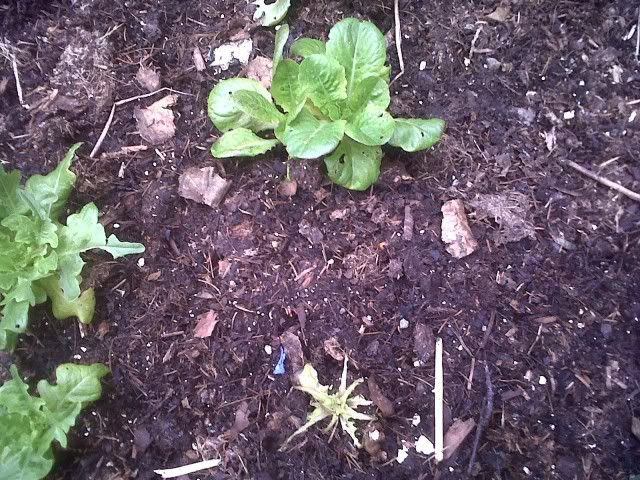 I couldn't log onto Gardenweb for some reason, so I'm pleading to you all for advice.
What is it and what do I do about it?
I tried to look it up on the net and found only cabbage moths, which I know I have problems with, but have not seen any moths yet this year. Also, remember that my beds are 16 inches tall and surrounded by inhospitable gravel for paths. I thought of slugs, but haven't seen any and have no idea how they'd have gotten in with those obstacles to overcome. Unless they came in in the compost?
Thoughts? Thanks for any and all comments!!
Enjoying the sudden snow storm here in the PNWet?