Wow, it's been a while, and I hadn't even noticed.  Sorry.  At least I've been taking pictures along the way, even if I had forgotten to post them.  See, I'm going on vacation next week (staying home), so it's been slammed at work.  Such is life when you want to go on vacation.
Call this the anti-garden tour.  Things are going funny in my garden and I wanted to share.  Not sure why it's happening, other than some are obviously because I'm not harvesting the way I should.
For instance, I found this pea pod when I was snacking in the garden.  Needless to say it got composted.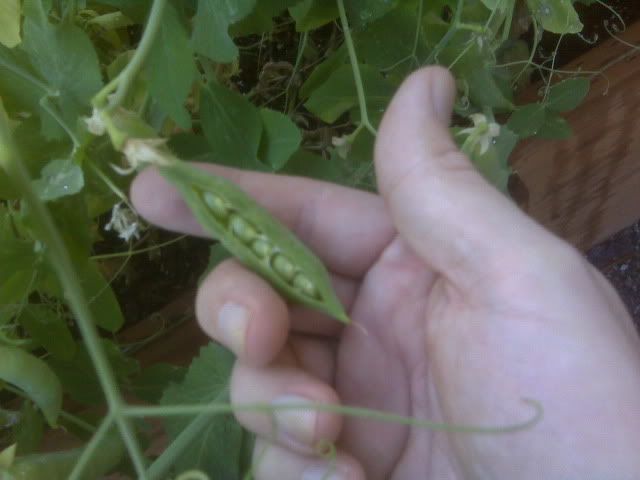 As far as the corn goes, I got mixed messages from the 6 stalks.  First off, the leaves started to shrivel.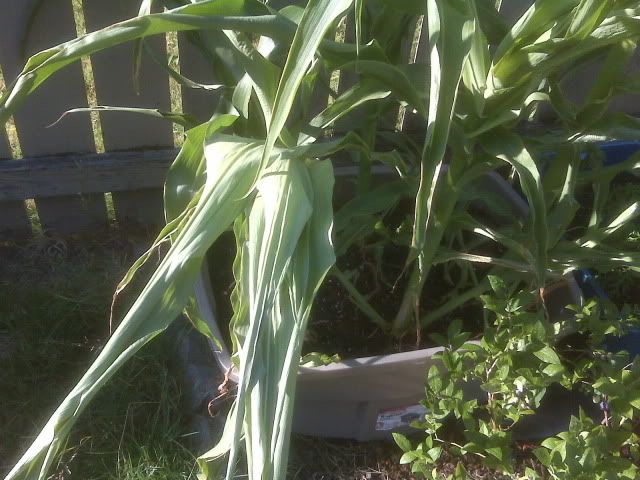 It's possible that the scrap containers dry out too fast and I need to be better at keeping it watered more often.  The good news is that the tassels are starting to form!
Unfortunately I haven't seen any cobs or silks forming.  I forget the process.  Ah well, next week I'll have plenty of time to check it out.
Also on the good/bad news front. I think it's about time to harvest my garlic.  I found out I shouldn't have been watering it, but I have.  Oops.  Help me, I've never harvested garlic before. I'm clueless and my brother says it's easy and not to worry.  How is that helpful? hehe.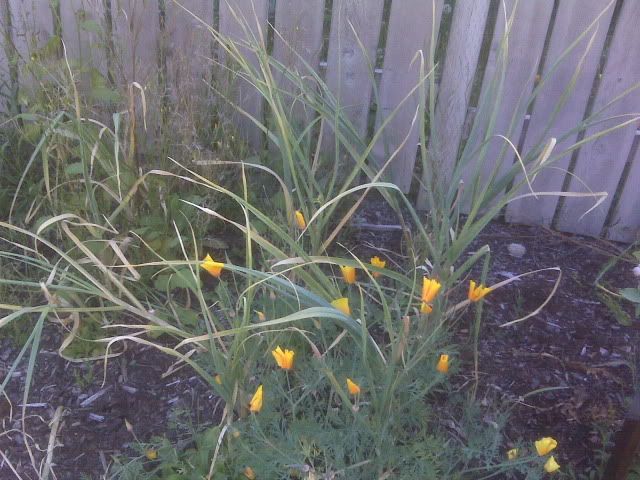 Oh, don't mind the weeds, I haven't had time to weed and didn't want to disturb the garlic by uprooting the plants around it.
Lastly, I thought some of the carrots I've planted that got tall and rooty rather than carroty.  The only thing I could think was that for some reason they were going to seed immediately rather than doing so after overwintering.  Sure enough, I've found two of these.
If that's not a flower, I don't know what it is.  Now I have to decide if I'll leave it and let it go to seed and collect them for planting next year, or pull them for compost?  Thoughts?
Lastly, it looks like I'll have real salads soon with both lettuce and tomato.  Eat your heart out Judy, hehe.  Now if only I could get my cukes to grow.  It think an email to KitsapFG is in order to see if I have any prayer of getting cukes out of newly seeded cukes to fill in where didn't take in the shade of my late maturing cole crops.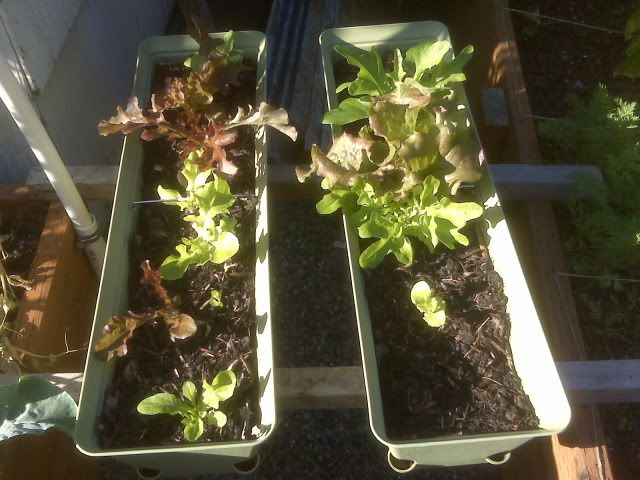 I'm getting excited for next week, but before then, I'm going camping, so don't expect a post this weekend.  Enjoy your garden!