Wow, yesterday was my 100th post!  I've crossed the century mark.  It doesn't seem like I've been gardening for 100 days, let alone talking about it for 100 posts. I'm still just as excited about my garden now as I was when I started. I just know a ton more. That said, there's still a TON for me to learn.
Today seems to be the turning point in the weather. The first part of the week was horrible. So much so that I doubted the accuracy of the forecast for sun and heat come Friday.  However, today started out rainy and then it stopped raining and got warm. It's still grey with complete overcast clouds, but it's in the low 60s at 7:45 pm.  Not bad!
So when I got home today, I finally took down my hoop cover.  It'd just be too hot in there come Friday in the 80s if they're right with the forecast.  Though in the hopes of sun I draped the tarp over the neighbor's fence in my garden to dry out before I put it away for the season.  The PVC's already leaning up against my shed on the side nobody sees.  I must say it did it's job alright. I'm a believer in hoop covers for sure!  First, here's a shot right after I covered Bed #1 for the snow. The day after it snowed, this was a shot of my bed...
Now here's the first pic of my garden without the hoop on it in almost a month...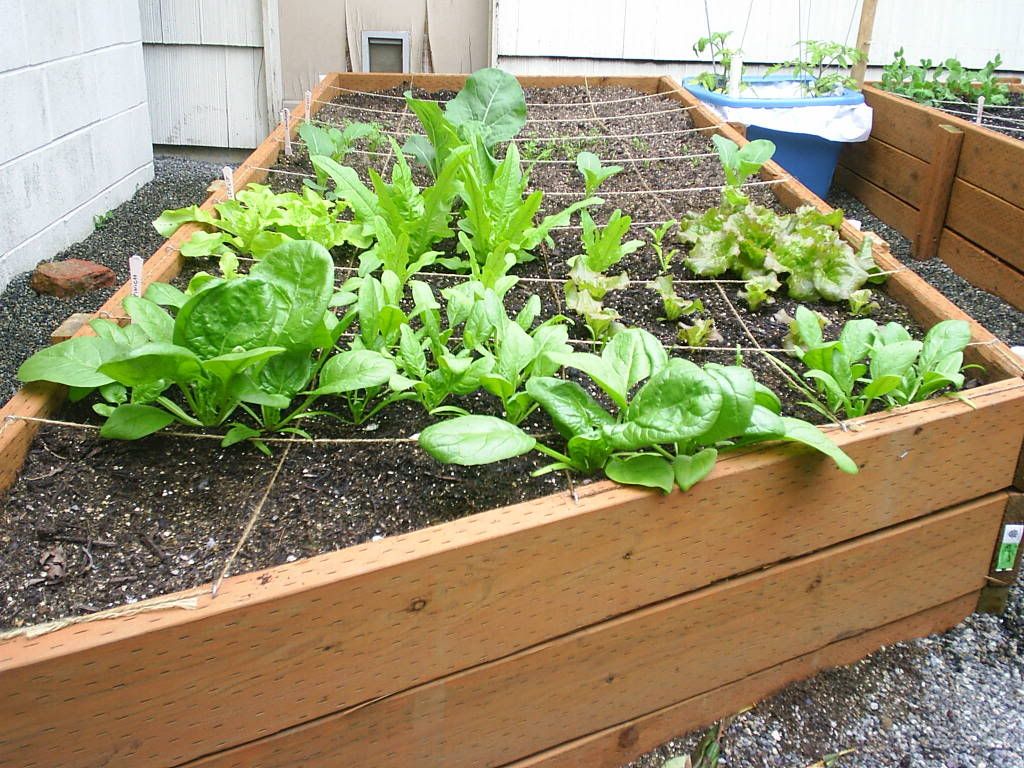 Yep, for perspective, the plastic knife in on the far right middle is the same one in the top picture. Wow what a month in a hot house will do for veggies.
Well, since a picture is worth a thousand words, I was planning on sharing a row-by-row picture of each veggie in my bed, but unfortunately the pictures were blurry and now it's too dark to get a good shot. Maybe tomorrow I'll reshoot them. Instead here's a good shot of half my garden...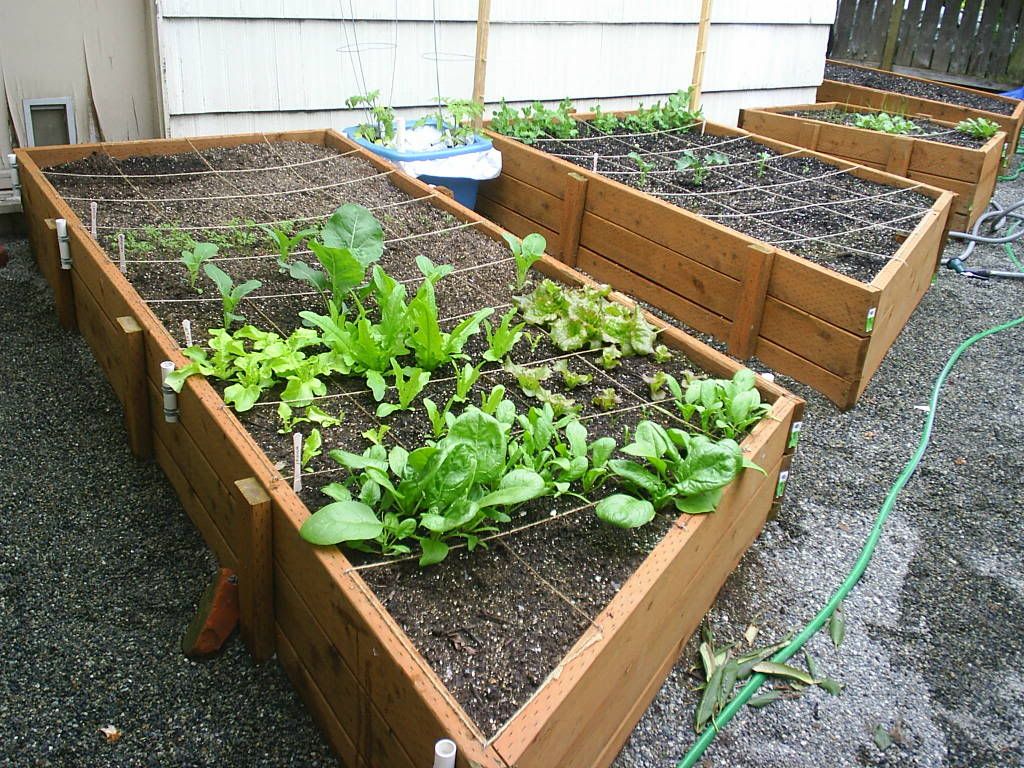 Someone tell me how to harvest my spinach and maybe some of the original lettuce for a salad, hehe. I don't want to kill the plants but the spinach is smothering the seedlings. ROFL
Now for some good news / bad news. First off, the good news. My compost was 144 today in the center of my mound, and still over 100 on the outside of the mound area.  The bad news is that my poor tomatoes are acting really lethargic...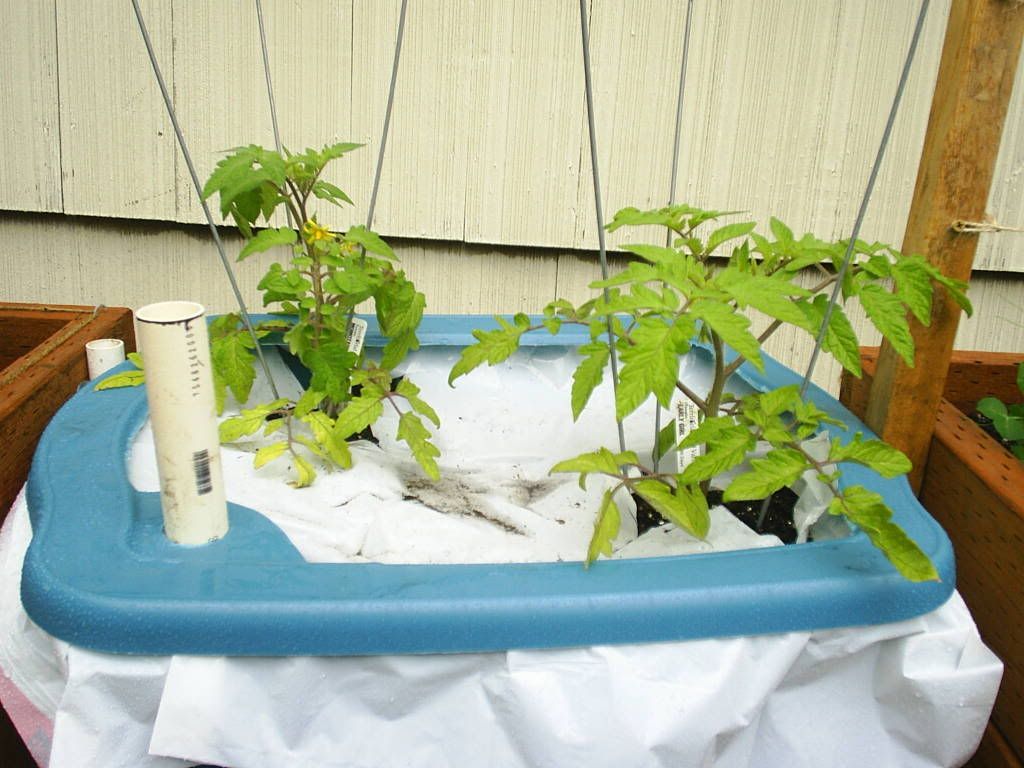 Notice the one on the right the bottom leaves are turning yellowish.  Also, I read that tomatoes should double in size in a few weeks.  They're the same size as when I planted them two weeks or so ago.  I sure hope I don't lose these. However, I was driving home a different way today and saw a sign on the side of the road of someone selling tomato seedlings from their home.  Hehe I could always pick up new ones if these don't make it.  And since I didn't sow these myself it wouldn't be cheating.