Quick post for tonight as I've been up late researching Raccoon solutions.  My mom's friend that warned me against doing corn with raccoons around (we've got a family that uses my yard as a highway).  If it were attractive, I'd put razor wire around the fence where my garden is, hehe.  Boy am I worried.  They walk right by my blueberry bed and potato bins.  Gotta figure it out.
Speaking of blueberries.  I took a couple of new pics of my bushes and the dead-looking one is looking cool now.  See...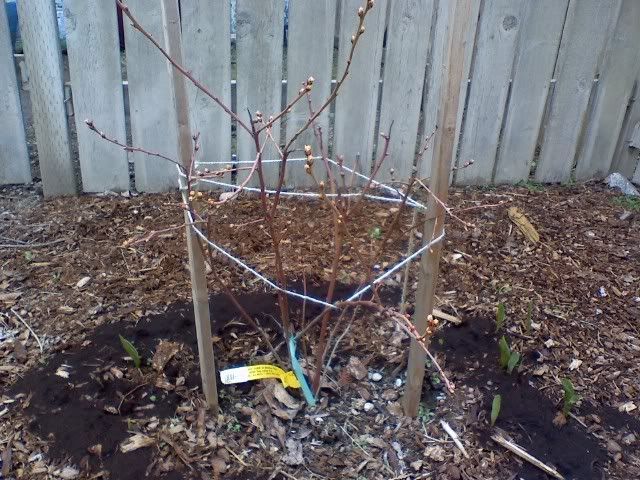 Notice the little wite nodules all over the canes?  I wonder if those are the flower buds that I need to remove to promote root growth rather than berry production.  Also note all the tulip volunteers that we missed (as did the squirrels apparently)!  I hope they don't take away from the nutrients for the blueberries.  Tulips are my wife's thing, the blueberries are mine.  Can't you tell?